Mies Memorial Library:
Discounts
Pin-up some posters -20%
We have designed some pretty cool posters. However, we believe printing thousands of them and shipping them overseas with no guaranty that they will be used is a waste of resources, and not very considerate with our planet.
Instead, we would like students like you to help us, and make/save money for yourself in the process 🙂
Here is the deal:
Print 5 different designs, any 5 you want.
Pin them up around your school and take photos of them.
Send us the photos to competitions[at]arkitekturo.com.
We will reply with a 20% discount code for you to use during the signup process!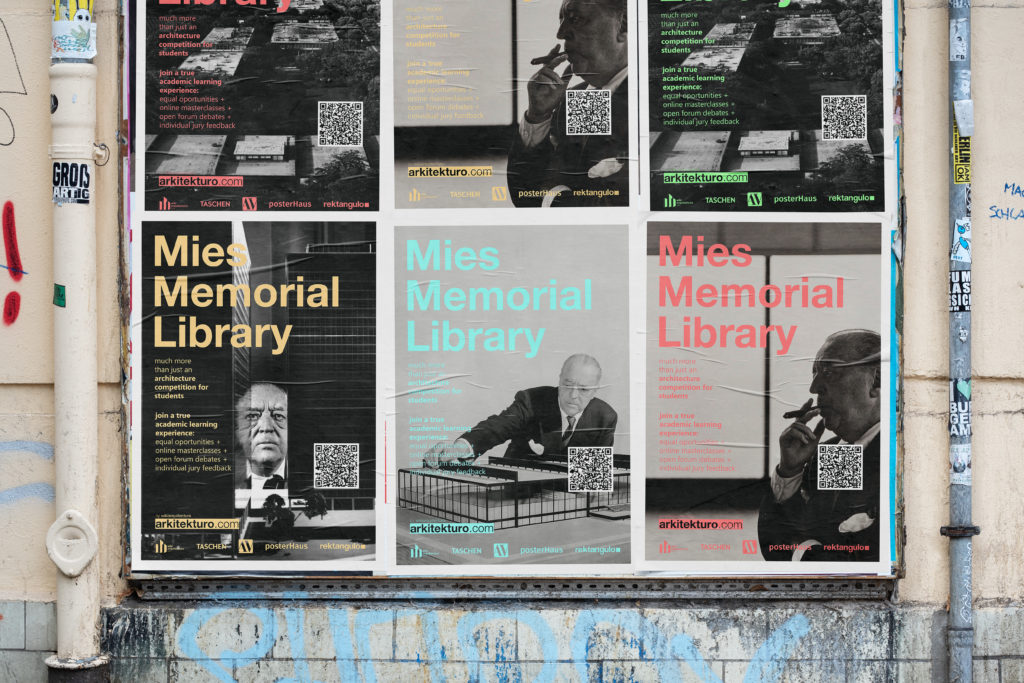 Post some stories -15%
Do you have an Instagram account? We would love if you could help us spread the word about arkitekturo. So what do you say, want to become an influencer for a day? This is what we can offer:
Choose the 3 you like the most and post them on your Instagram account. Feel free to add text or stickers on them, make them your own!
Tag us on your stories so that we can check them out. If your account is private, show us by recording your screen and sending us the video via a DM on Instagram.
We will reply with a discount code for your to use during the sign up process!
Here is how much you can make:
100 – 499 followers. 5% discount.
500 – 799 followers. 8% discount.
800 – 1999 followers. 10% discount.
2000 + followers. 15% discount.